Happy 10th anniversary to Cisco and PIX
PIX stood for Private Internet Exchangeand was one of Cisco's first purchases on Oct 27, 1995.

Cisco bought over PIX from Network Translation, Inc. (NTI), a networking manufacturer of cost-effective, low maintenance network address translation (NAT) and Internet firewall equipment.


You can access the complete story from the cisco website here.
As an added feature, I have added some scans of the first PIX brochure and manual pages. I picked it from the c-nsp mailing list.
The cisco nsp mailing list can be accessed via
here
for those who wanna join in :)/.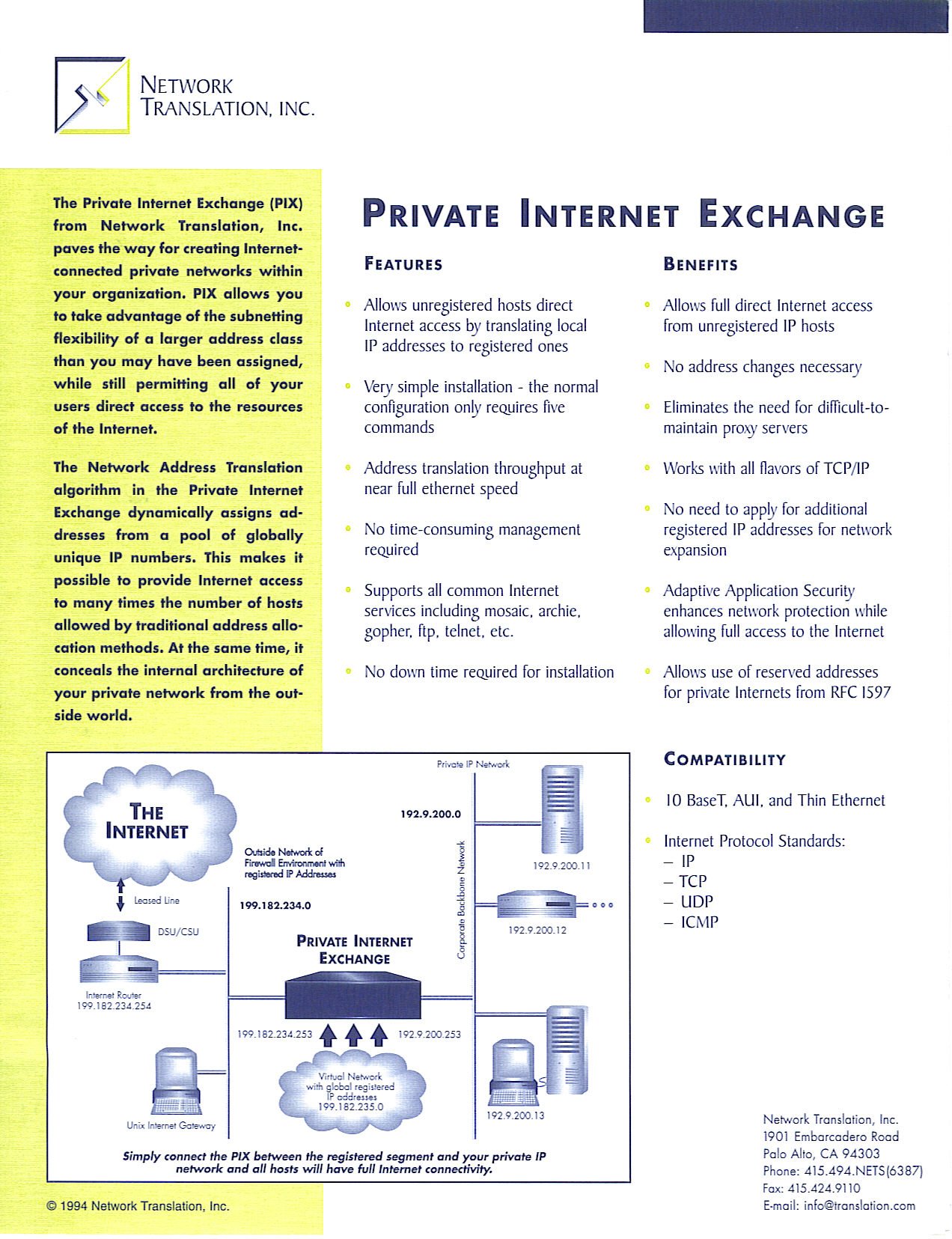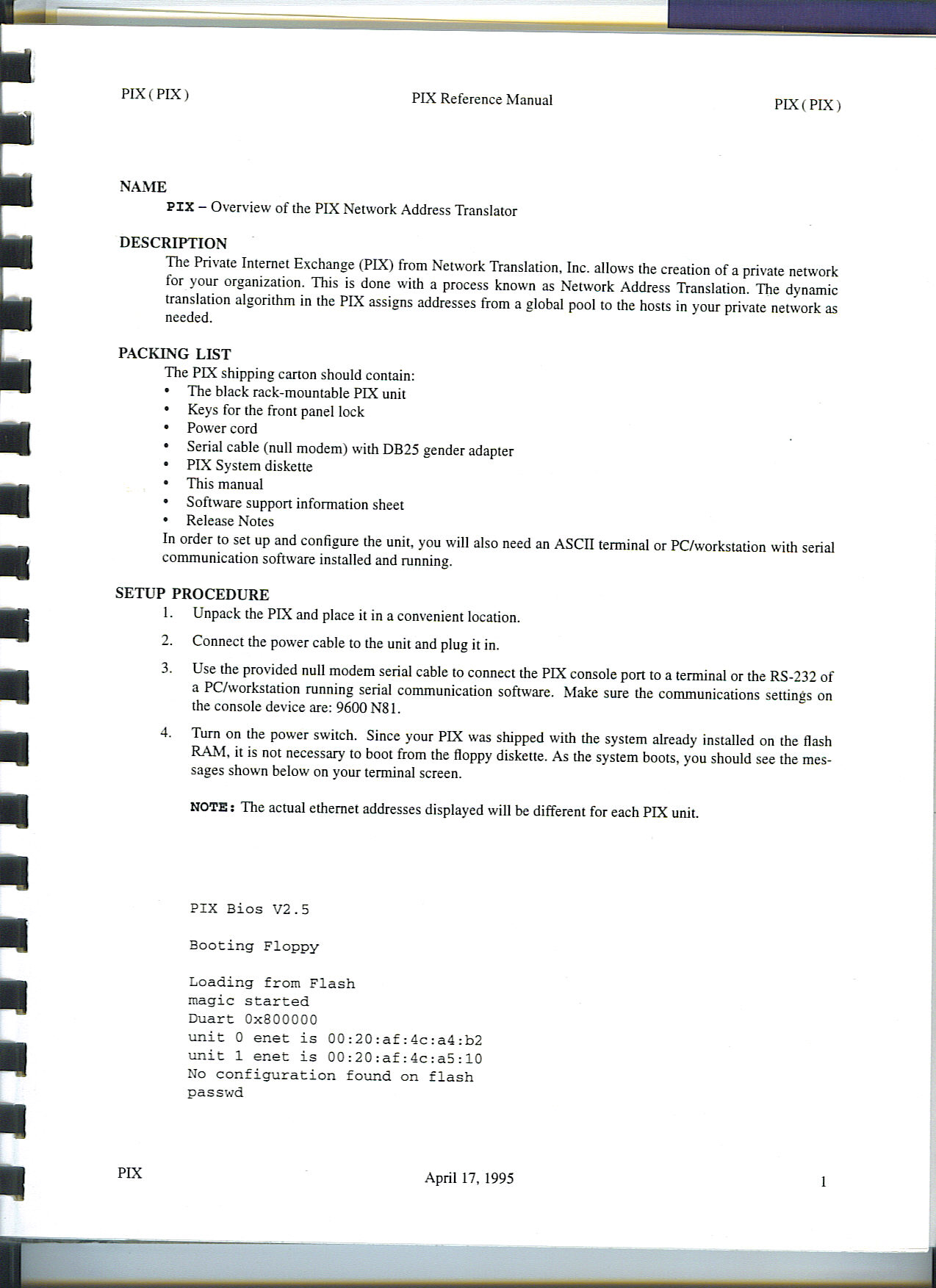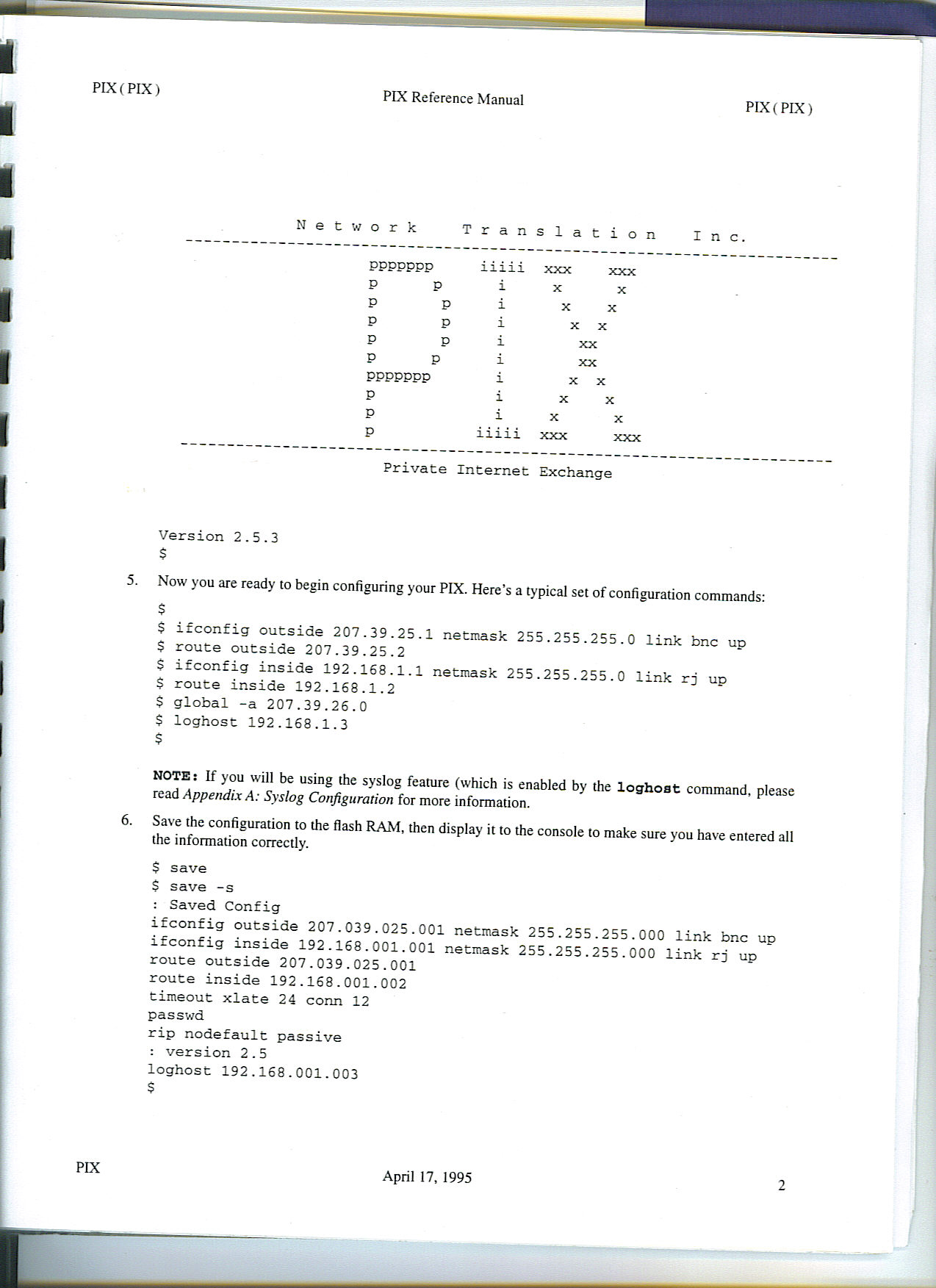 Just for the records i too am PIX certified.
Nitin :)